Regular price
Sale price
€60,00 EUR
Unit price
per
Sale
Sold out
NORM ARCHITECTS: A SENSORY APPROACH TO ARCHITECTURE AND DESIGN
Creating spaces of balance: Norm Architects' sense of humane simplicity helps create environments that feel as good as they look.
The essence of Norm Architects' style is balance: richness through restraint, simplicity through warmth, complexity through order. Whether architecture, interior design or furniture, Norm's unique brand of gentle minimalism speaks to the mind as much as the body, creating and designing spaces for all.
Soft Minimal is Norm Architects' first self-curated monograph, showcasing a series of works that have enabled them to establish themselves as key figures in Nordic design. Through residential and commercial projects in Scandinavia, Italy and Japan, Norm reflects on Nordic traditions, modernist principles and the importance of natural materials. Exploring a creative process that engages the visual with all senses, the book is insightful, inspiring and deeply poetic.
View full details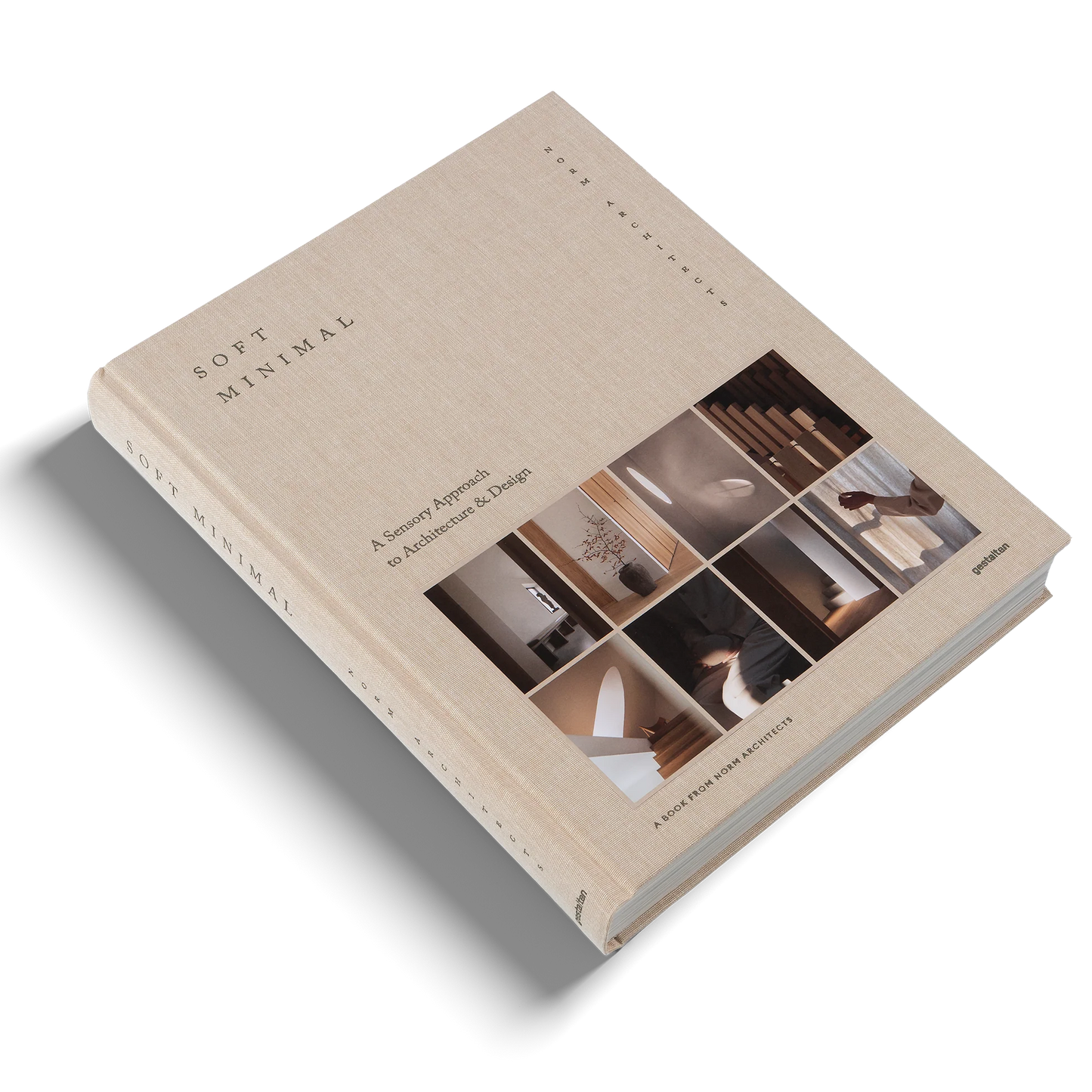 Collapsible content
About shapes

Gestalten strives to keep reinventing the way they approach publishing. With their wide range of titles, they aim not only to improve and enrich the lives of their readers, but also to continually engage with the creative landscape that surrounds them.

Its origin story began with a focus on aesthetics, particularly graphic design, and over the past two decades both its content and expertise have expanded. Today they document and anticipate major movements in architecture, visual culture, design and fashion, escapism, food and drink, travel and contemporary art through a wide range of observations from culture, people, art and other familiar, inspirational informants. In 2014, Little Gestalten joined the literary ranks and ensured that there was a place in the world of Gestalten for readers of all ages.

The story of gestalts goes beyond the text; Regardless of the medium, Gestalten wants to inform and inspire their community.
product details

Publisher: Norm Architects
Release date: August 202
Format: 24.5 × 33 cm
Features: Full color, clothbound hardcover, thread-sewn, 304 pages
ISBN: 978-3-96704-055-5
Languages: English

Based on one of Copenhagen's oldest streets, Norm Architects are deeply rooted in their communities and apply their principles to projects around the world. Her skill lies in finding the happy medium between what can be added and what can be taken away.
FSC™️ (Forest Stewardship Council™️) certified.